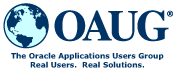 Our advisory board is made up of a select group of professionals and leaders who have agreed to provide insight and guidance to the management of Noble & Associates Consulting, Inc. With their extensive experience and diverse backgrounds they are contributing fresh ideas and new perspectives to our organization. The following members have agreed to promote the best interests of the corporation and to advise on the conduct of its business and affairs:
Barbara Guillory, Brenda Porter, Denise Barnes, Gilbert Noble, Marc Nolan, Ted Jamison, William Durnell.



Barbara Guillory
Success Coach and Entrepreneur

Barbara Ann Guillory, success coach and president of Level Blend Communication (LBC), has over 20 years of experience with corporate America through the telecom industry. She has served in many leadership roles, which also includes project management, fundraising and real estate investment.

Level Blend was founded to address the communication gaps found in businesses, organizations and our communities. LBC facilitates delivery of the company's strategy, visions, goals, initiatives and objectives through out the organizational structures and markets using quality control processes & systems.

Ms. Guillory finished with honors at Mercer University as a Magna Cum Laude graduate in Organizational Leadership. Barbara has served in numerous civic duties such as chairperson, fundraising, for numerous non-profit boards and committees. LBC has served as project consultant / coach / trainer for Children's Restoration Network, the UNCF Mayor's Masked Ball Committee, Morehouse's Season for Non-Violence, homeless women and children shelters and other non-profits and business owners to create "collaborative communication" as a way to attain goals and success.

Level Blend Communications – Barbara Guillory-Pres.
"Designing Inspiring Environments through Collaborative Communications"
Contact Info: P O Box 190261 Atlanta, Ga. 31119 404 219-6400


Brenda Porter
BTG Founder / CEO


Co-founder and majority owner of BTG Enterprises, Inc., Brenda Porter left her corporate management position in the late 1970's to pursue a career in the Information Technology sector. A few years later, she started her own IT Services business as a Midrange programmer resulting in "hands on" experience within each stage of the software development cycle. The company she started in 1981 progressed and evolved to finally become BTG Enterprises, Inc. in 1990.
In 1996, Brenda left her13-year consulting engagement with IBM where she performed the roles of Account Coordinator, Project Manager, and Business Requirements Analyst to return to the BTG offices and manage the overall day-to-day operations of BTG Enterprises. As the CEO, she focuses on the business operations, corporate promotion, and growth strategies of BTG and its two subsidiaries Braxton-Reed, Inc. and Clear Compliance, Inc.

BTG Enterprises, Inc. was recently named one of the Top 500 Women Owned Businesses in the country by DiversityBusiness.com. Brenda's article on keeping your business alive through tough times was recently published in Atlanta Woman magazine. She has also addressed a Venture Management class at Kennesaw State University, Woman 2 Woman FAB, and the Independent Computer Consultant's Association on the topics of Entrepreneurship and Finding a Niche for Your Business.



Dr. Denise Barnes
Former Lucent and OFS Fitel Executive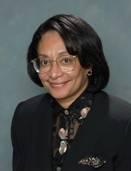 Dr. Denise Barnes has extensive experience leading organizations in the corporate and non-profits arenas. As Chairman of the Executive Board of the National Organization for the Professional Advancement of Black Chemists and Chemical Engineers (NOBCChE), Denise led the organization's advocacy, policy, funding, and education initiatives. Denise is also on the Board of Chemical Science and Technology, a subcommittee of the National Academy of Science where she utilizes her extensive industry and non-profit experience to foster and grow the organization's objectives.

From 2003-2004, Dr. Barnes was the Executive Vice President of Corporate and Business Development for Amalan Technologies, a privately held software company focusing on network security and intrusion prevention. Denise also has 20+ years of experience at Lucent Technologies marked by rapid progression from Member of Technical Staff to Vice President of the Optical Connectivity Division. Denise has previously held the position of Director of Globalization for Optical Fiber Solutions where she drove growth of the fiber business outside the United States in collaboration with the global ventures and regional marketing and sales.
Dr. Barnes also served as Managing Director of Power Systems' European manufacturing operation in Malmesbury, UK. Denise has held assignments in numerous areas including R & D, Engineering, Manufacturing and Customer Service & Distribution.

Denise holds an AB in Chemistry from Vassar College and a Ph.D. in Chemistry from Brown University and completed the Executive MBA Program of Southern Methodist University. Dr. Barnes is a member of the American Business Women's Association (ABWA) and has served on the board of Georgia Industrial Fellowship for Teachers (GIFT). She is active in service organizations such as the Saint Vincent de Paul Society, and the Columbiettes and is a member of the finance committee for St. John Neumann Catholic Church. Denise's hobbies include gardening, golf and bird-watching.



Gilbert "Gil" Noble
Retired Finance Executive: Schering Plough Corporation

Mr. Gilbert Noble is a versatile business professional having over 30 years of in-depth financial management experience in all facets of business operations / start-ups, strategy development, project implementations, and controllership internal-control responsibilities. At Schering-Plough Corporation in Memphis, Mr. Noble progressed up the ranks and spent many years in executive level positions. Gil was also CFO of a lockbox processing business recently acquired by Symcor Inc.

Gil Noble is a Certified Public Accountant and a Certified Management Accountant. He earned a B.A. degree-in Economics from Albion College (MI) and an M.B.A. degree-Finance from Indiana University (IN).

Mr. Noble presently serves as a board member for several newly-formed ventures.



Marc Nolan
President / COO Voice Applications Specialists (VAS) International, Inc.

Over 25 years experience in the Information Technology and business process improvement fields. Mr. Nolan was part of the team at Executone Information Systems that developed the first IVR/VRU system for the company back in 1988. Currently, is President / COO of VAS International, Inc., a voice biometrics and IT consulting organization.

Mr. Nolan holds a patent for a voice biometric software application designed to track and locate illegal aliens, as well as using voice verification for the Healthcare industry to verify a patients record has been accurately received.

He is also the author of The Top Ten Money Making Survival Tips for Information Technology Consultants and has spoken on Technology related subjects for more than 20 years.

Mr. Nolan holds an undergraduate degree from the University of Notre Dame as well as an MBA from Bowie State University. He is also a member of Project Management Institute (PMI). Mr. Nolan currently serves on five other technologies and business related Board of Directors.



Ted Jamison
President / CEO - ITAP Resources, Inc.

Ted Jamison has over twenty-seven years of management experience in Sales, Marketing, Operations, Finance, Human Resources, and IT Management in small and large corporate environments. During his 20-year career with AT&T, Ted held a variety of management positions in areas such as sales, systems management, market management, product marketing, new product development, project management, MWBE business development and sales channel management.

Mr. Jamison developed business analysis, sales, strategic market planning, strategic alliance development, MWBE sales channel development, and project and technology management skills through career assignments with such corporations as Aetna, XEROX, Genesco Inc, AT&T, and Lucent Technologies. Mr. Jamison developed his entrepreneurial and executive management skills as the EVP, COO and Co-Principal of WireAmerica, a small business manufacturer and distributor of products to the Bell Operating Companies and AT&T. Ted is currently CEO and Founder of ITAP Resources. ITAP specializes in providing quality corporate development and senior level project management consulting services.

Mr. Jamison received a B.A in Mathematics from Lipscomb University in Nashville, TN. He completed graduate level courses in management, marketing, and finance at AT&T Management Education Center and Georgia State University.




William Durnell
Proposal Writer
wedurnell@comcast.net

William "Bill" Durnell has more than 10 years of experience as a proposal writer. Bill has a solid technical background, plus outstanding people skills. He has the ability to turn information about complex subjects into plain English. Bill has the versatility to learn unfamiliar businesses and applications in order to successfully fulfill contract obligations.

Mr. Durnell is a Langevin-Certified Instructional Designer/Developer. He is also skilled at needs analysis training and Computer Based Training (CBT). Bill has experience with e-Business Strategy and in implementing business to business commerce. Mr. Durnell received the Certified e-Business Program Manager designation from e-Business University. He is a member of the Association of Proposal Management Professionals (APMP).

Home | Expertise | Services | Approach | Team | News | Articles | Advisory | Testimonials |
Blog | Press | CashFlow