Our Vision
To be recognized by our clients, our peers and the community as being a company of integrity that delivers excellence in service, a measurable return on investment, and long term value. Our goal is to become a respected provider of IT business consulting services. We help mid and large size corporations and public sector entities implement effective enterprise-wide e-Business solutions.

Our Approach
Working together towards a common goal
with a commitment to Quality in each step of your implementation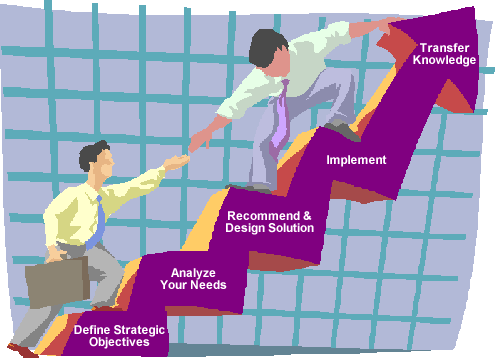 Our Commitment
We listen… We understand… We deliver!
We pride ourselves in anticipating client needs and responding to client concerns with timely and effective solutions.


Home | Expertise | Services | Approach | Team | News | Articles | Advisory | Testimonials |
Blog | Press | CashFlow