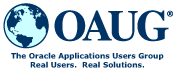 Needs Assessments
Noble & Associates Consulting prides itself on providing experienced business / functional analysts. We are well versed in requirements gathering, RFP creation, gap analysis, data mapping, and functional design techniques. We listen…we understand…we deliver!


ERP (Enterprise Resource Planning software) Solutions
Noble & Associates Consulting assists you with all aspects of an e-Business implementation: initial implementations, follow-up and enhancements.

IMPLEMENT

We know what to do to get your system up and running. The goal is to have you, your department and your company be productive as quickly as possible. Noble & Associates Consulting's business/functional consultants globally implement Oracle, SAP and other ERP / enterprise-wide packages. The right software product is only one component of the success equation. Good project management, involved users and, business, industry and system knowledge add up to an effective project team and an efficient implementation. We understand that good communications are crucial for getting corporate involvement and support, getting it done right the first time, and getting it done in an expeditious manner. Noble & Associates Consulting is committed to excellence and quality.

System Readiness (Setup / Configuration, Testing, Go Live)

FOLLOW-UP

After the implementation, we can help smooth out the adjustment pains. Our clients are businesses who have implemented software and are now experiencing "Post Implementation Distress" (P.I.D.). Noble & Associates Consulting has the cure. We alleviate your pain by managing problem resolution activities and providing any required documentation and training. Our goal is to improve employee morale, increase software utilization and accelerate the return on your investment. Our prescription is to:

Relieve Post Implementation Distress
Help with organizational Change Management
Provide additional documentation and training
Manage service request and problem resolutions
Conduct Post Implementation Review
Document Lessons Learned

ENHANCE
Should you need to expand your capabilities, call Noble & Associates Consulting to help with your system upgrades and enhancements.


ABs - Analyst on a Budget Service
With our part-time ABs or "Analyst on a Budget Service", you can utilize our business background and technical knowledge for planning, enhancing and selecting software. We show our clients how to use precision technology to maintain competitiveness, without the overhead of an expanded IT department. As a Noble & Associates Consulting client, you will also have access to additional resources to bring you a total solution. Our top flight alliance partners have the skills to assist with the resolution of operational, business process and financial issues. Our team has the expertise to guide you over the hurdles and bring you through to the finish line.

You may want to start with our Three Week Health Check-Up. We'll interview top executives to get an understanding of your goals and objectives. The next step is to talk with your IT department and analyze your existing environment. Then we prepare a written report of our findings and recommended action plan for the months to come.

Alternately, you may sign up immediately for our retainer type service. This can be for as little as 20 hours per month for a three to six month period, depending on your business needs. Whether you take advantage of the Health Check Up, the retainer service or both, our monthly ABs can build more muscle into your IT plan without adding unnecessary fat to your budget.

Home | Expertise | Services | Approach | Team | News | Articles | Advisory | Testimonials |
Blog | Press | CashFlow