To hear an excerpt: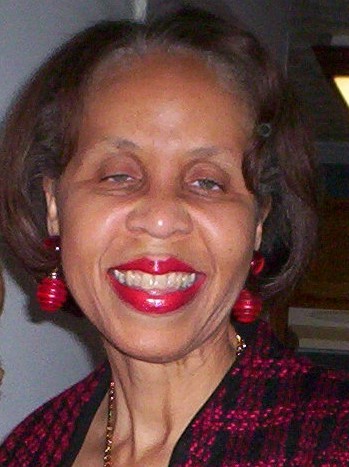 Sandra Noble is in the Mix for Cooking Up Some
Public Sector Business!
.

Noble & Associates Consulting, Inc at Memphis NAWBO Meeting

Memphis is known for its barbeque. For those who don't own a restaurant, barbeque won't add any cash to your top line - sales revenue. Learn the recipe for getting a piece of the public sector pie at Tuesday's NAWBO meeting.

(Atlanta, GA) Sandra Noble, owner of NOBLE & ASSOCIATES CONSULTING, INC and NOBLE FINANCES, providing business, technology and financial solutions, to speak at the Memphis Chapter of the National Association of Women Business Owners (NAWBO).

This event highlights NAWBO's mission and vision to empower women entrepreneurs from all industries to.
STRENGTHEN their wealth-creating capacity
PROMOTE economic development
CREATE innovative and effective changes in the business culture
BUILD strategic alliances, coalitions, and affiliations
TRANSFORM public policy and influence opinion
Ms Noble spoke during Atlanta MEDweek back in August 2007. Then in September, she made a presentation at the University System of Georgia Procurement Fair. Both talks were about the alternative cash flow solutions provided by Noble Finances.
The objective of this month's Memphis NAWBO chapter meeting is to inform it's members about how to take advantage of public sector procurement opportunities. Ms. Noble will be part of a panel at the January 8 Memphis NAWBO luncheon,. This will be an opportunity to share experiences related to her business / IT consulting business, Noble & Associates Consulting, Inc.
"I'm pleased to have the opportunity to share my perspectives on pursuing public sector work with other women business owners" says Sandra Noble, president & CEO of Noble & Associates Consulting, Inc. Her company is certified as a woman owned business enterprise (WBE) by the National Women Business Owners Corporation (NWBOC), which is a sister organization to NAWBO.
With any discussion about landing big contracts, talking about financial issues is always in order. Thus, Ms. Noble will also be able to share strategies on surviving financially by using the services of business #2, Noble Finances.
Banks and the Small Business Administration (SBA) are the obvious places to go for financing. But for those who don't qualify for traditional financing, it's helpful to know there are alternatives. "We provide cash flow solutions. Our programs are designed to help businesses get the working capital they need to grow, meet payroll and survive. Cash is available from often overlooked assets. And, they can get CASH without incurring debt" Noble continued.
For more details about this meeting at The Crescent Club, visit http://www.nawbomemphis.org/. The government and public sector entities are spending money. Be there to learn how you can cash in on the action!
Noble & Associates Consulting, Inc specializes in IT needs assessments,enterprise-wide (ERP) e-Business software solutions, software selection and the cure for Post Implementation Distress.
"Reducing The STRESS of Software Implementations Worldwide".


Get a *FREE* report,
10 Tips for Hiring a Computer Consultant,
click www.AnalystOnaBudgetService.com
Noble Finances
Noble Finances, which allows businesses to turn their accounts receivable into immediate CA$H, is a division of Noble & Associates Consulting, Inc. Don't despair if your bank says no. There are other alternatives. Ignorance can be costly. For a special report and other information on alternative financing, see http://www.GetCashFromReceivables.com/.